---
---
This site utilizes Google Analytics, Google AdSense, as well as participates in affiliate partnerships with various companies including Amazon. Please view the privacy policy for more details.
To my loyal fan, who's out there… somewhere.. Sorry I haven't posted in ten days. I've been busy with school, plus I've been a bit under the weather (that's sick, for those who don't know their idioms).
Of course, I've had time to play my video games :) In addition to Bejeweled Blitz on Facebook I've been playing DeathSpank on the PS3: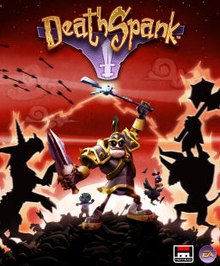 DeathSpank
It's a fun little game (was a DLC) that's put together quite well by the same mind as Monkey Island, Ron Gilbert. The main point of this game is to save some orphans from the King of the realm, Lord Von Prong. It is a silly game with a lot on in-jokes. You'll probably laugh at the silliness a lot (even after you're "Felt by Freen.")
Anyways, pick it up and enjoy it. It's available as a DLC for PS3, I think so too for Xbox, and for Windows.
There's a second part too, which I haven't played yet. It's supposed to be more "modern," that is, with guns and other "high tech" weapons. I'll be checking it out once I beat this one.
links:
Until next time
Joe

Thank you. Your comment will be visible after approval.
Your comment has been submitted, but their seems to be an error. Check your browser console for more details.