---
---
This site utilizes Google Analytics, Google AdSense, as well as participates in affiliate partnerships with various companies including Amazon. Please view the privacy policy for more details.
About a week ago I headed to Riverside Cemetery in Troy, Ohio with my wife and son. I wanted to look at (and take pictures of!) some graves of my ancestors.
The particular graves I was looking for were the graves of my great-grandfather H. Robert Smith and Thelma Smith, his wife (but not my biological great-grandfather).
The reason I wanted to visit the graves for these two people was two-fold: I knew them when they were still alive, and I had visited the graves many years ago when I was still a teenager.
There was just one issue last week when we visited: I didn't know exactly where the graves where! With over 16,000 memorials, at least according to the Riverside Cemetery on Find A Grave, finding the exact sites seemed impossible.
From what I remember when I visited as a teen (keep in mind I'm 35 now, so this is at least 15 years ago) is that the site was next to a road - perhaps one of the internal roads?
So we drove around the cemetery looking at the graves. Curiously, even though Smith is supposed to be a common name, we didn't see any tombstones with Smith on them.
So, we were making one last pass through the cemetery when I noticed this huge marker: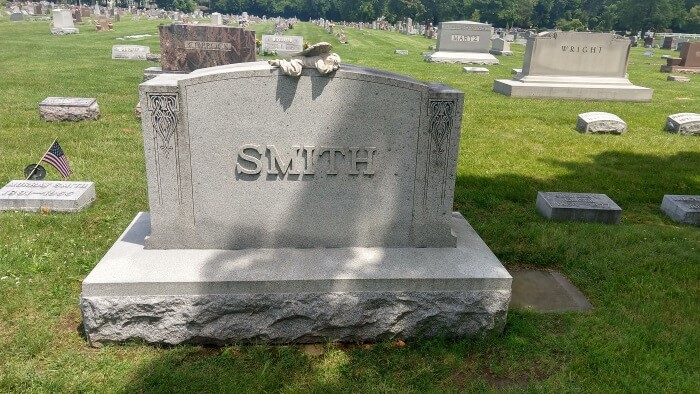 Smith Headstone
In case someone else wants to find these plots, here's there approximate location on a map of Riverside Cemetery:
The Location of the Smith Headstone
I found the following gravesites around the larger Smith Headstone:
Howard Robert Smith, my great-grandfather
Thelma M Smith, my step-great-grandmother
Benjamin Franklin Smith, my great-great-great-grandfather
Alice C Smith, my great-great-great-grandmother
Murray Smith, my great-great-great-uncle
Cory E Smith, my great-great-great-uncle
Anne R Smith, the wife of Cory E Smith
Not to disappoint, I did take pictures of each headstone. I uploaded the photos to Find A Grave (you can see them on the photo section of my user profile), but I'll also display them here: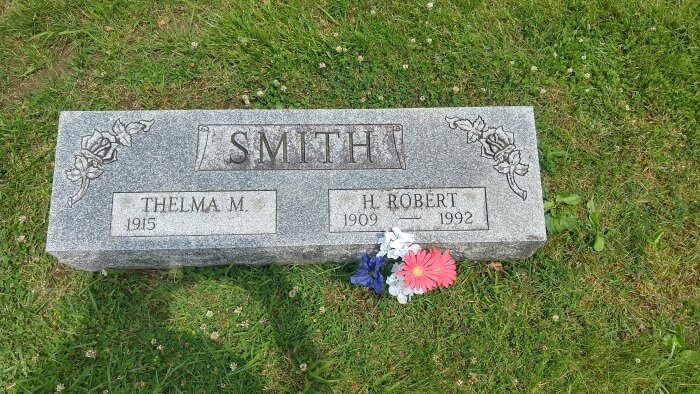 Thelma M (1915 - ) and H Robert Smith (1909 - 1992)
Thelma died in 2008. I asked my mom if she was buried here. My mom wasn't sure since Thelma was cremated, but she said she thought the ashes were buried here.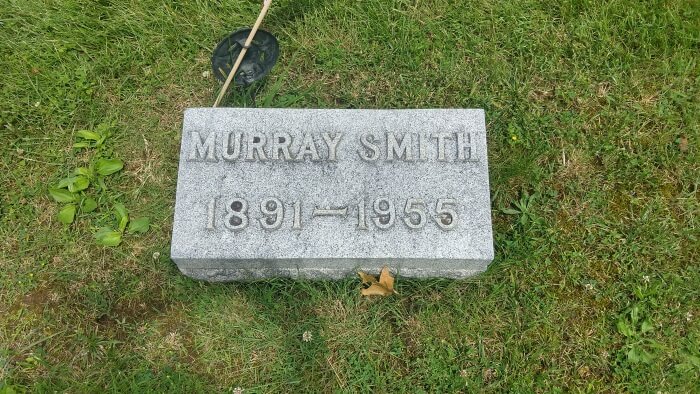 Murray Smith 1891 - 1955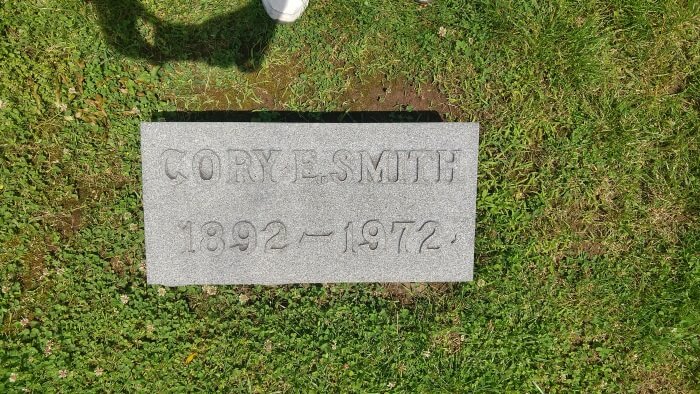 Cory E Smith 1892 - 1972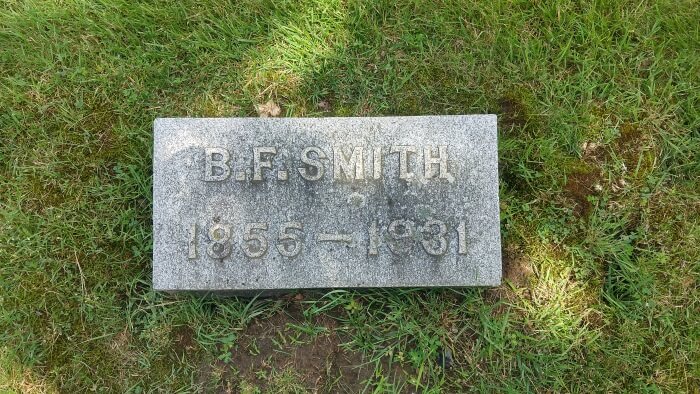 B F Smith 1855 - 1931
"B F" stands for Benjamin Franklin. There are actually a few people named "Benjamin Franklin Smith" in my family tree, all in close relation.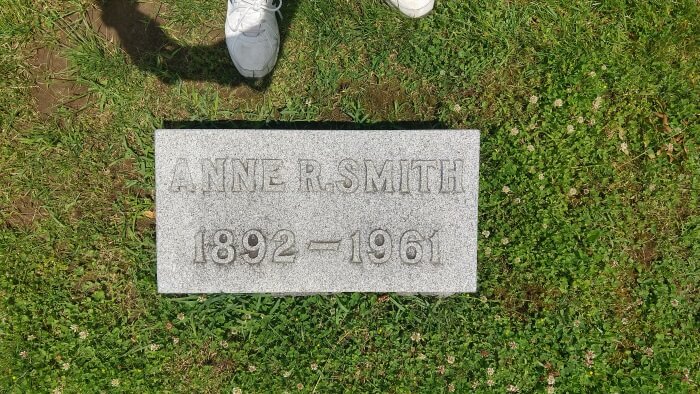 Anne R Smith 1892 - 1961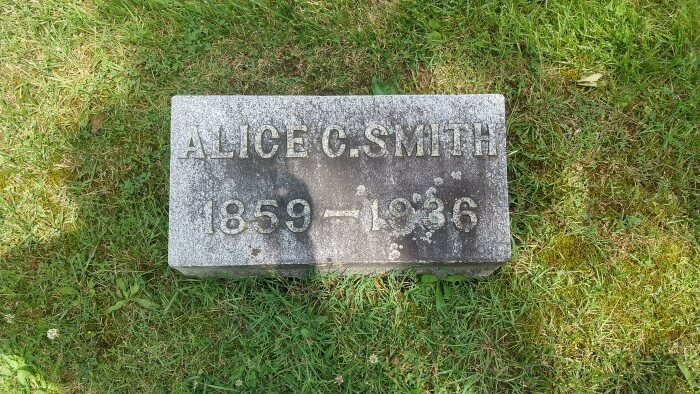 Alice C Smith 1859 - 1936
If you're wondering how exactly all these people are related to me, here's a little diagram I made: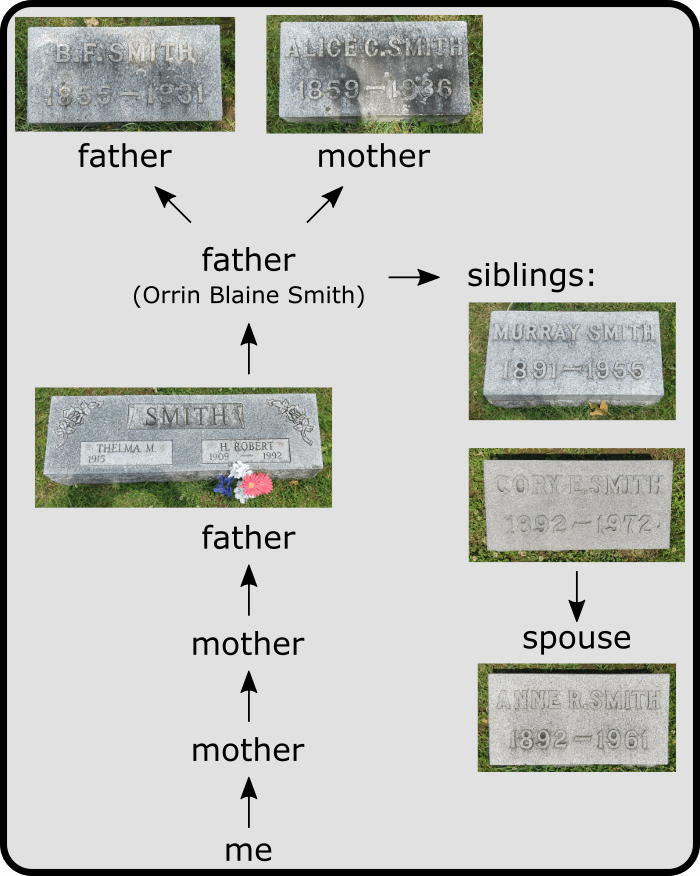 How everyone buried here is related to me.
There are other people in this cemetery that I am related to - namely the Genslingers and additional Smiths.
I'll have to head back sometime to see if I can figure out where their graves are located.
If you're searching for headstones in Troy, Ohio, check out Stoltz Memorials.

Thank you. Your comment will be visible after approval.
Your comment has been submitted, but their seems to be an error. Check your browser console for more details.