---
---
This site utilizes Google Analytics, Google AdSense, as well as participates in affiliate partnerships with various companies including Amazon. Please view the privacy policy for more details.
After this blog status post, I will have been making these posts for five years.
That means this is my sixtieth blog statistics post!
I made three posts in the past month:
Alexa
This'll be the last time I report my Alexa rank, as even the Firefox plugin is going away.
Google Analytics
Sessions → 7,323
Users → 6,719
Pageviews → 8,178

Google Search Console
Clicks → 6,060
Search Impressions → 147,000
Average position → 31.4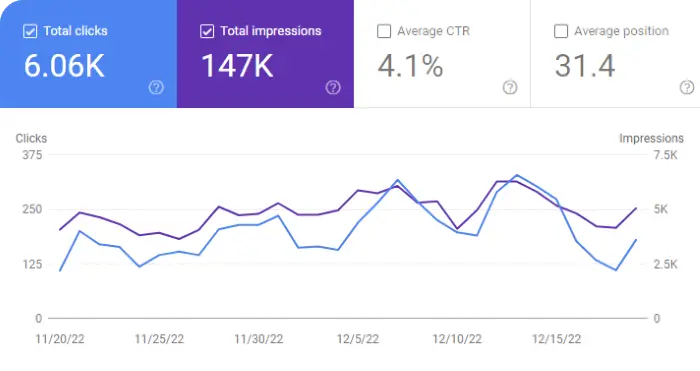 AdSense
Balance → $52.12
Estimated earnings → $52.10
Impressions → 29,004
Clicks → 132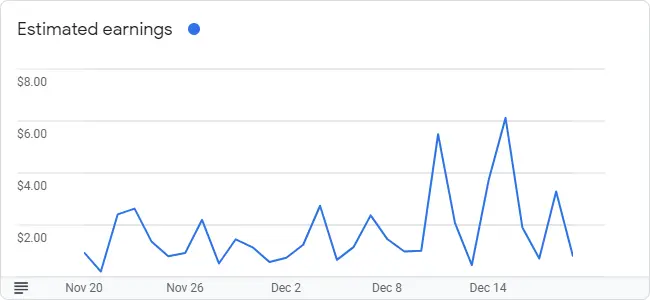 Moz Stats
Moz Domain Authority → 31
Moz Linking Domains → 880
Ratios
Earnings / 1,000 sessions = $52.10 / 7.323 = $7.11
Earnings / 1,000 pageviews = $52.10 / 8.178 = $6.37
Earnings / 1,000 impressions = $52.10 / 29.004 = $1.80
Earnings / day = $52.10 / 30 = $1.74
Sessions / day = 7,323 / 30 = 244.1
Pageviews / day = 8,178 / 30 = 272.6
Impressions / day = 29,004 / 30 = 966.8