---
---
This site utilizes Google Analytics, Google AdSense, as well as participates in affiliate partnerships with various companies including Amazon. Please view the privacy policy for more details.
Earlier this month my fiancee and a couple of her siblings & significant others went camping for three days and two nights at Hocking Hills State Park. During the first (and only) whole day of camping, we all went hiking.
The hike was seven miles long and took four hours. That's about 1.75 miles per hour, which isn't the fastest pace, but I don't think it's that bad. It's faster than everyone who didn't go!
Check out the map and some statistics from my hiking app below: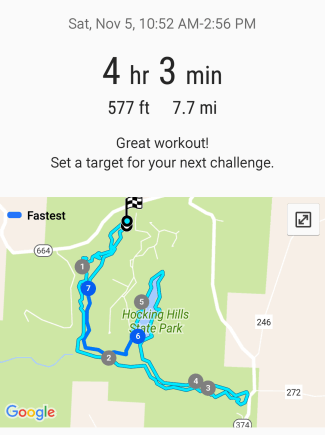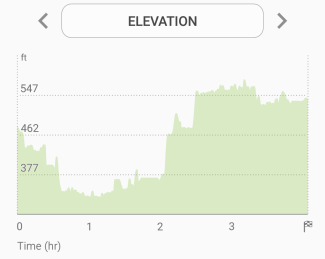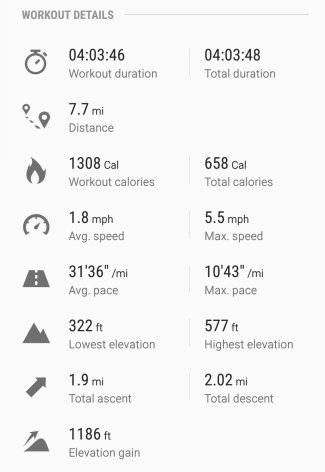 Thank you. Your comment will be visible after approval.
Your comment has been submitted, but their seems to be an error. Check your browser console for more details.