---
---
This site utilizes Google Analytics, Google AdSense, as well as participates in affiliate partnerships with various companies including Amazon. Please view the privacy policy for more details.
The twentieth is a special time here on the blog. It's a time where I go to the various analytic sites and gather up the statistics so I can have an understanding of how this blog is doing.
Except I've been lazy over the past month and only published one post:
I'm going to continue being lazy and just drop the numbers this month.
Alexa
Google Analytics
Sessions → 4,966
Users → 4,417
Pageviews → 5,695

Google Search Console
Clicks → 3,640
Search Impressions → 111,000
Average position → 34.6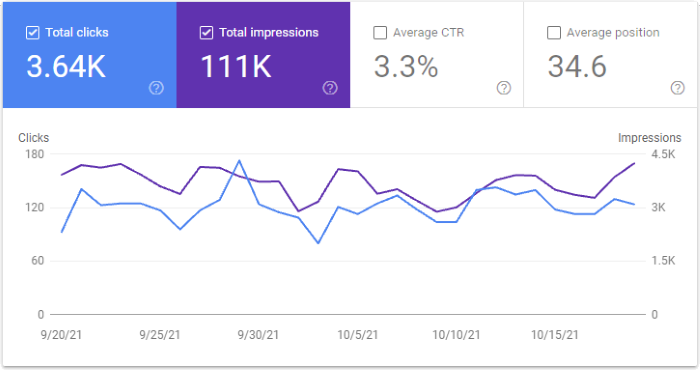 AdSense
Balance → $164.53
Estimated earnings → $96.84
Impressions → 14,908
Clicks → 175

Moz Stats
Moz Domain Authority → 34 Moz Linking Domains → 593
Ratios
Earnings / 1,000 sessions = $96.84 / 4.966 = $19.50
Earnings / 1,000 pageviews = $96.84 / 5.965 = $16.23
Earnings / 1,000 impressions = $96.84 / 14.908 = $6.50
Earnings / day = $96.84 / 30 = $3.23
Sessions / day = 4,966 / 30 = 165.5
Pageviews / day = 5,965 / 30 = 198.8
Impressions / day = 14,908 / 30 = 496.9