---
---
This site utilizes Google Analytics, Google AdSense, as well as participates in affiliate partnerships with various companies including Amazon. Please view the privacy policy for more details.
Last year, my son wanted an elephant cake for his birthday. This year? A penguin cake.
And of course, I was up for the challenge.
So off to Google I went. I needed something simple, and I came across this penguin cake recipe.
I did make one small modification - for the "black" of the penguin, I used chocolate icing. So the "black" ended up being more "dark brown."
Here's the result: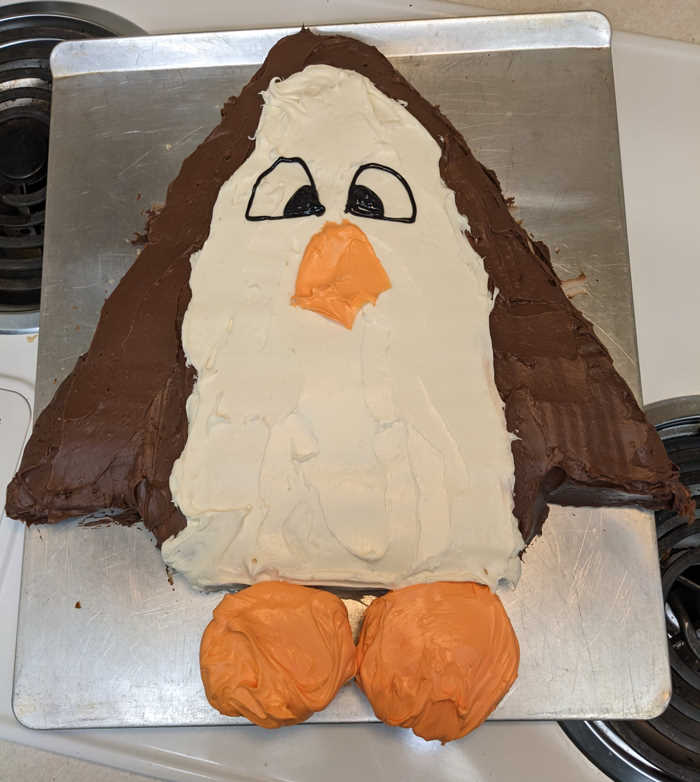 Thank you. Your comment will be visible after approval.
Your comment has been submitted, but their seems to be an error. Check your browser console for more details.