---
---
This site utilizes Google Analytics, Google AdSense, as well as participates in affiliate partnerships with various companies including Amazon. Please view the privacy policy for more details.
Chugging along in this pandemic apocalypse, reading book after book.
Books I Read to My Children
A lot of times when I'm reading something to my daughter, my now two-year son just has to come to be read to, as well.
I don't mind. I actually like it!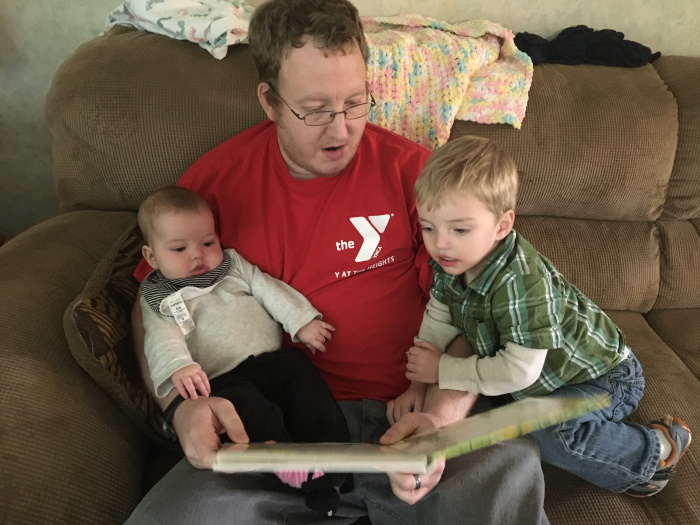 Me reading to both kids.
Books I Read to My Son
I read fifteen books to my son:
Books I Read to My Daughter
And ten books to my daughter:
The Book I Read for Me
What I read (& finished) in April was The Reckoning: A Time Travel Thriller.
I have a couple of thoughts on this book.
First, I could tell that interpersonal communication was written from a women's perspective. For instance, the characters understood each other without directly being told - e.g. just by a facial expression. This isn't a bad thing - in fact, it's a good thing - and was quite interesting to read. If anything, it's an argument to read from a variety of authors.
The other thought I had is it seemed to end rather abruptly. Not quite a deus ex machina ending - but everything is quickly resolved. I don't want to say exactly what happens, because, you know, spoilers.

Thank you. Your comment will be visible after approval.
Your comment has been submitted, but their seems to be an error. Check your browser console for more details.