---
---
This site utilizes Google Analytics, Google AdSense, as well as participates in affiliate partnerships with various companies including Amazon. Please view the privacy policy for more details.
20. 20th. Twenty. Twentieth. It's the twentieth, which means it's time to report my blog statistics.
I made three posts in the past month:
Alexa
As I've been saying on my past reports, Alexa is no more. Just try to go to my Alexa site info page.
But the Alexa browser extension on Firefox continues to give Alexa rankings… For now.
Google Analytics
Sessions → 6,931
Users → 6,350
Pageviews → 7,657

Google Search Console
Clicks → 4,910
Search Impressions → 114,000
Average position → 39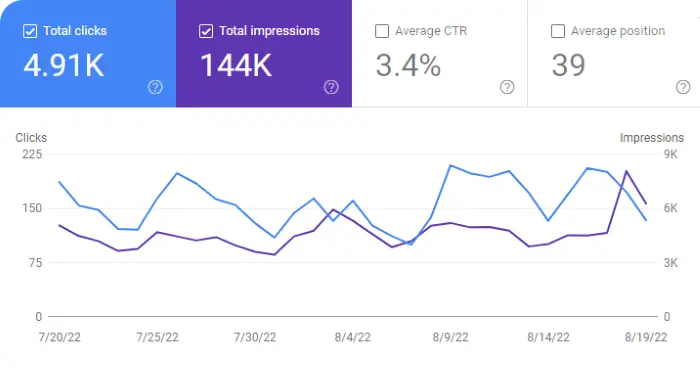 AdSense
Balance → $57.01
Estimated earnings → $64.10
Impressions → 26,467
Clicks → 141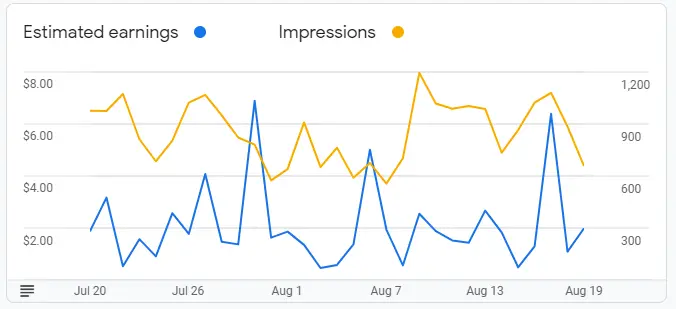 Moz Stats
Moz Domain Authority → 32
Moz Linking Domains → 828
Ratios
Earnings / 1,000 sessions = $64.10 / 6.931 = $9.25
Earnings / 1,000 pageviews = $64.10 / 7.657 = $8.37
Earnings / 1,000 impressions = $64.10 / 26.467 = $2.42
Earnings / day = $64.10 / 31 = $2.07
Sessions / day = 5,658 / 31 = 223.6
Pageviews / day = 6,352 / 31 = 247.0
Impressions / day = 20,781 / 31 = 853.8