---
---
This site utilizes Google Analytics, Google AdSense, as well as participates in affiliate partnerships with various companies including Amazon. Please view the privacy policy for more details.
Do you want more traffic, but don't know where to start? Are you on Quora? Did you know you can use Quora to get traffic to your blog?
In fact - I've made it super easy. I've created a space on Quora dedicated to sharing blog posts.
What is Quora?
Quora is a question-and-answer website, akin to Reddit - more specifically, the /r/Ask… series of subreddits, such as /r/AskReddit and /r/AskScience.
Unlike Reddit, answers on Quora tend to be longer-format and more in-depth. Also, Quora has a stronger emphasis on images in the content.
Similar to Reddit, you can share links to Quora.
That's where my Blog Share space comes in.
The Blog Share Space
The Blog Share space on Quora is dedicated to sharing blog posts of any type. No need to fear getting rejected, just share a blog link of yours and enjoy any feedback you get from fellow contributors!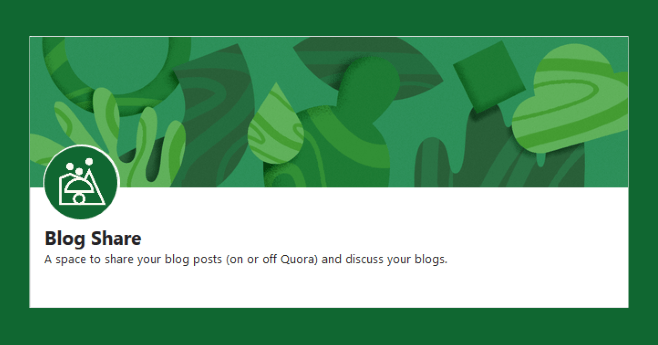 Header for the Blog Share space on Quora
There are a few rules for the Blog Share space, however:
No porn.
No glorification of violence (this is not to say you can't link to a review of violent media such as violent films or video games).
Share at most one blog post a day.
Please give a short description of your blog post when you share it.
I look forward to seeing your contributions and helping you drive traffic to your blog with Quora!

Thank you. Your comment will be visible after approval.
Your comment has been submitted, but their seems to be an error. Check your browser console for more details.