---
---
This site utilizes Google Analytics, Google AdSense, as well as participates in affiliate partnerships with various companies including Amazon. Please view the privacy policy for more details.
July was a pretty good month reading-wise. It helps that my son likes to bring me books to read. However, he often usurps reading time with my daughter.
If I read something to my daughter, my son just has to come by and be read to, too.
Books I Read to My Children
Books I Read to My Son
I read twenty-seven - that 27 or two-seven - books to my son in July:
Books I Read to My Daughter
However, I only read seven books to my daughter:
The Book I Read for Me
I read The Phoenix Project: A Novel about IT, DevOps, and Helping Your Business Win.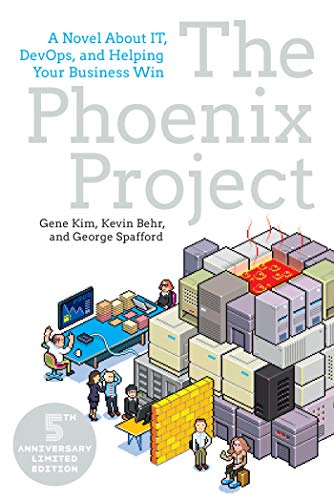 It's a novel about a fictional company that moves its operations from a waterfall-type environment to an agile, DevOps type environment, and becomes wildly successful in the process.
I felt things were a bit dramatized to increase the effect applying DevOps would have on a company. That, and to make a better story. Just check out the reviews.
I will say I enjoyed it.
I almost finished a second book last month, but I didn't finish it until a few days into August. You'll just have to wait for the next book reading list to find out what book it was.

Thank you. Your comment will be visible after approval.
Your comment has been submitted, but their seems to be an error. Check your browser console for more details.