---
---
This site utilizes Google Analytics, Google AdSense, as well as participates in affiliate partnerships with various companies including Amazon. Please view the privacy policy for more details.
Oh, hey, it's the fourth week of my new interesting reads series.
I'm going to miss next week, though. Week five will be on the sixth week.
The Rules
Here are the rules for what articles I choose to include in this weekly roundup:
It can't be anything I wrote.
It has to be something I actually read. Nothing that simply had an interesting headline.
I have to have read it since the previous post. It does not have to be something that was written in the past week.
It has to be something I read online. In other words, it has to be a webpage with a URL.
The Reads
Another benefit of increased remote work… Even just A Little More Remote Work Could Change Rush Hour a Lot.
Completely different from the 5-second rule, Emotionally Intelligent People Embrace the 5-Minute Rule. Basically, if you have a task you're procrastinating on, commit to doing that task for five minutes. If after five minutes you want to stop, then stop. Chances are you'll want to keep going.
A Husband of Amazon employee sentenced to prison for insider trading in Amazon stock. Dude made more than $1.4 million trading in advance of 11 straight earnings announcements. He did end up paying $2,652,899, so that's about a $1.2 million loss. Unsure if he's facing any time, but the prosecutors were asking for a 33-month sentence.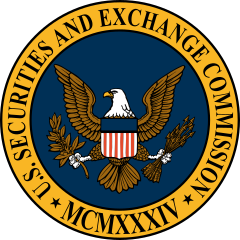 Square Enix is releasing the first six Final Fantasy games as Final Fantasy Pixel Remaster. They're currently slated to be released individually on Stream and Mobile (I'm assuming "mobile" is both on Google Play and the Apple App Store).
I have many fond memories of playing the Final Fantasy series growing up, particularly Final Fantasy III (aka Final Fantasy VI).
If you looking for a job, you might ask yourself How Does One Get Hired by a Top Cybercrime Gang? Or not. This post by Brian Krebs tells about the indictment and arrest of a 55-year-old Latvian woman programmer. She's not your typical hacker.

Thank you. Your comment will be visible after approval.
Your comment has been submitted, but their seems to be an error. Check your browser console for more details.